We are now into the second week of our "How To" series.
A resource for nonprofits for better fundraising results by conquering the story arc. We will be taking you through our process on creating a successful campaign from start to finish. Because great giving campaigns lead to greater giving.
We've mastered the Creative Brief, now we tackle your Story Arc.
Head over to the How To page to watch the video and learn the #scienceofgiving. We've taken Freytag's Pyramid and Dr. Zak's research to create our own Frost Story Arc.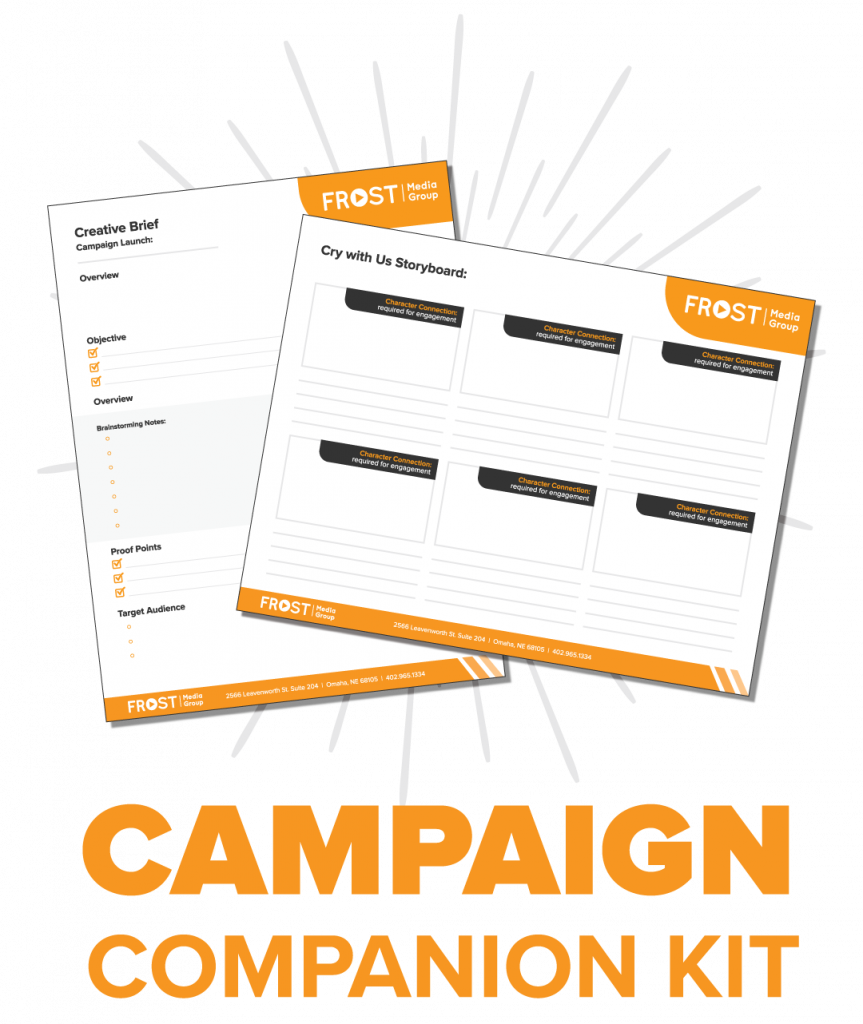 Missed last week's post on Creative Brief? Check it out here.
And head over to the Campaign Companion Kit to download HETRA's sample creative brief as well as a blank template to fill out yourself. You are only a click away from starting your next campaign off right.
And stay tuned for next week as we talk about How To Choose Your Venues!
Frost Media Group is an Omaha video production company.