This week we kick off the start of our "How To" series.
A resource for nonprofits for better fundraising results. Because great giving campaigns start with good Creative Briefs.
We will be taking you through our process on creating a successful campaign from start to finish. Which begins with the Creative Brief.
Head over to the How To page and learn about the 5 questions we ask to create your creative brief.
Download HETRA's sample brief as well as a blank template to fill out yourself by filling out our email form. You are only a click away from starting your next campaign off right.
And stay tuned for next week as we talk about How To Craft Your Story!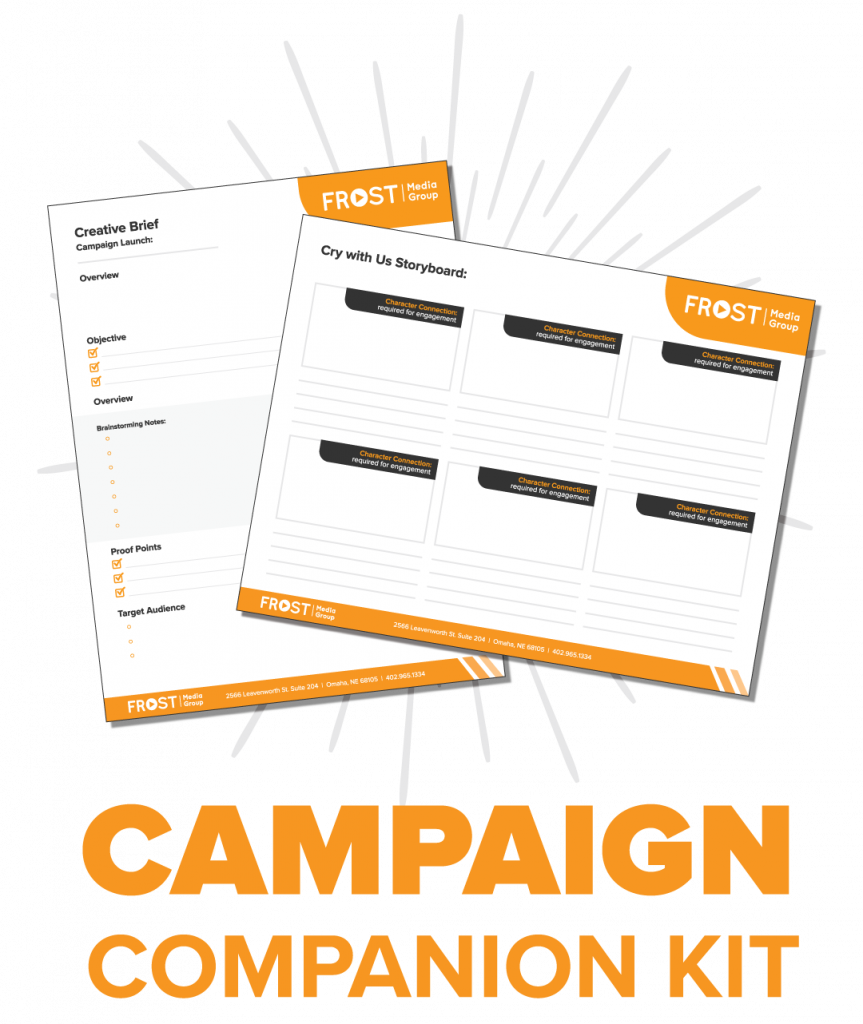 Frost Media Group is an Omaha video production company. In our content-saturated, short-attention-span world, breaking through and resonating with your audience is not easy.
However, when it comes to telling your story and sharing it with your audience, there is no tool like video. Through video, you can convey a compelling account of who you are, what you do, what you stand for, and why your audience should care. Through video, you can create an emotional connection to your business, brand, or nonprofit. And emotional connections inspire action.
We are Frost Media Group. We are a video production and video marketing company that produces and distributes video that breaks through. Video that resonates. Video with a purpose. Whatever your story, whatever your message, we will find a strategic, creative way to express it to the world.