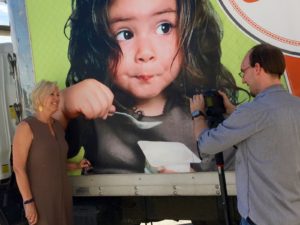 All of us want to give back to our community and help small non-profits who are making our city a better place to live, work and play. However, many of us just don't know how to help or never seem to find the time to give back and contribute as we'd like to. That's where Gift Card Karma comes in. A new and easy way to help out small non-profits in our community, Gift Card Karma allows you to donate unused gift cards of any amount.
It's easy to give with Gift Card Karma, which was one of the goals founder Susan Pederson had when she came up with the idea. She explains how easy it is to donate in this video:
It was so interesting for our team to talk with Susan as we filmed her videos. It's obvious that, through her background in corporate America and her work teaching math at an underserved school, Susan found her calling in helping organizations in need. It was refreshing to see someone come up with a new and innovative idea that made it easy for individuals to contribute.
Talking with some of the non-profits that have already benefited from the Gift Card Karma program was our favorite part of the shoot. HETRA, Saving Grace and Bethlehem House are just a few of the local organizations that have been able to further their mission of helping people through the efforts of Susan and her team.
From helping women who are in crisis due to unplanned pregnancies at Bethlehem House, to assisting disabled children through equine therapy at HETRA and rescuing perishable food donations at Saving Grace, Gift Card Karma is helping other agencies do their work by providing much-needed funds.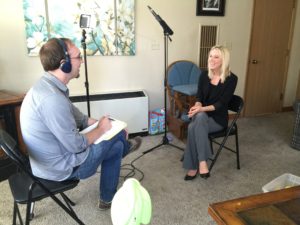 The videos we created for Gift Card Karma will help Susan explain her mission to possible partner agencies as well as those who can help the cause by donating their unused gift cards. The videos will be used on her website and as a supplemental media when Susan speaks.
– Your Omaha Video Production team