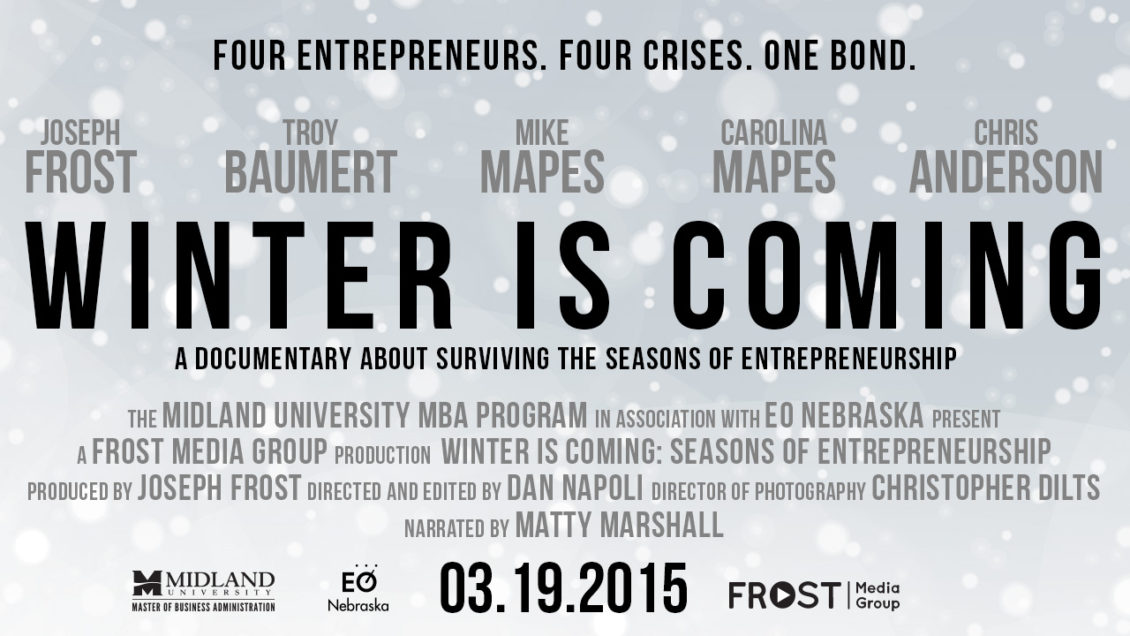 Premieres March 19th, 2015 – the last day of winter.
Presented by The Midland University MBA Program in association with EO Nebraska.
Winter is Coming is premiering March 19th at Aksarben Cinema 5-7 for Midland University and EO Nebraska guests.
It is available for private screenings after that by request.
It is a documentary film about surviving the Seasons of Entrepreneurship. It's intended to seed the discussion of crises or "winters" in different cycles of business. Four entrepreneurs share their experience surviving four different types of crises. They all share one bond, a thirst for learning.
This is an ideal film for any business, nonprofit, or organization interested in exploring the Seasons of Entrepreneurship further. If you want to schedule a private screening or just learn more about the film please complete the form below.
[contact_form email="joseph@frostmediagroup.com" subject="Request a Winter is Coming Screening"]
Related posts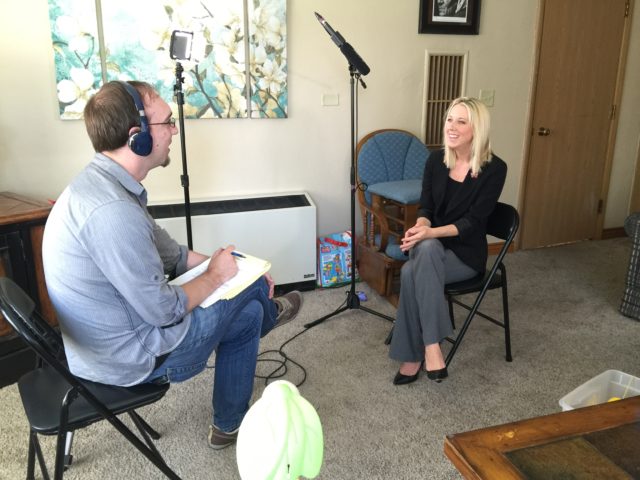 All of us want to give back to our community and help small non-profits who are making our city a ...