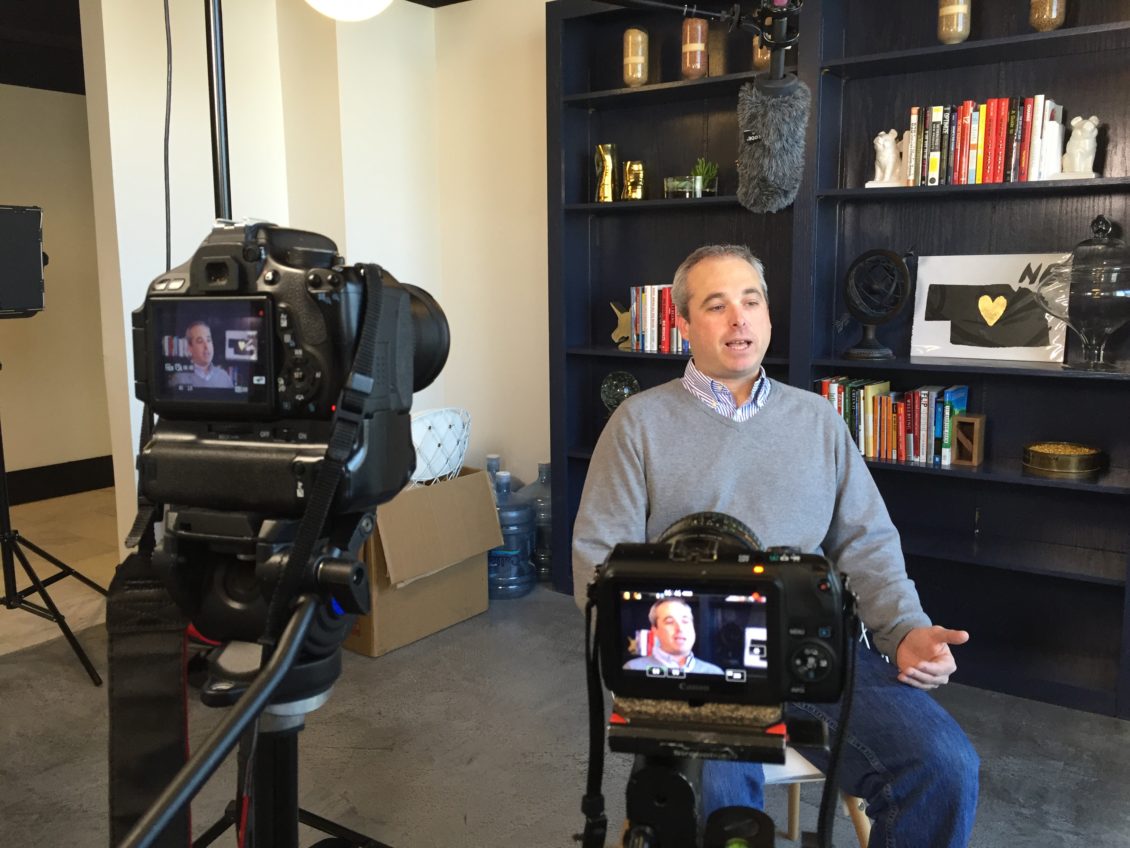 Starting your own business can be a lonely process. With long hours, ideas that no one else seems to understand and frustrating questions that you can't seem to find the answers to, it's easy to burn out quickly. One of the best ways to prevent this is to reach out to others who are in the same situation. With this in mind, the Omaha Startup Collaborative created an environment where the startup entrepreneur can thrive by interacting and collaborating with others who are trying to answer similar questions and accomplish the same types of goals.
We were excited to shoot video for the Omaha Startup Collaborative in their location on the eighth floor of the Exchange Building, which was still being renovated at the time leading up to their ribbon cutting during Omaha Startup Week.
To better illustrate what they do, we focused on the story of how two entrepreneurs came together to start a new business, BRIC, through both being a part of the Collaborative. Grant Stanley and Josh Hoberman are great examples of the type of highly motivated and innovative entrepreneurs who are a part of the community.
Our video will provide a perfect intro to those entrepreneurs who are looking for a new 'home' within the startup community. The Collaborative can not only showcase what a cool environment they have to offer, but they can also provide some concrete evidence of how partnerships form and businesses flourish within their community. As entrepreneurs ourselves, it was a joy to be around others who share the same spirit. We love the idea of the Omaha Startup Collaborative and are excited to share their story!
Frost Media Group is an Omaha video production company. In our content-saturated, short-attention-span world, breaking through and resonating with your audience is not easy.
However, when it comes to telling your story and sharing it with your audience, there is no tool like video. Through video, you can convey a compelling account of who you are, what you do, what you stand for, and why your audience should care. Through video, you can create an emotional connection to your business, brand, or nonprofit. And emotional connections inspire action.
We are Frost Media Group. We are a video production and video marketing company that produces and distributes video that breaks through. Video that resonates. Video with a purpose. Whatever your story, whatever your message, we will find a strategic, creative way to express it to the world.
Related posts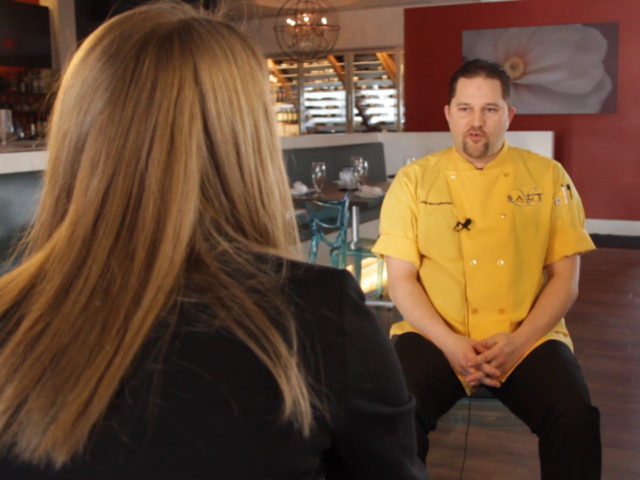 We are often asked to do interview style videos. Here are some examples we have done recently with more than ...