We've got a sweet deal for you!
Commit to your 2018 Ask or (About Us) video now and get bonus video.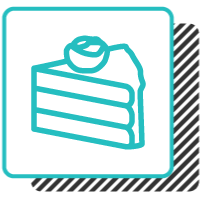 It's like having your cake and eating it too!
What does that mean?
Purchase a 2 Day Package from Frost Media Group for your 2018 fundraising needs, and we'll add an additional 1/2 Day Package for your use next year for any purpose.
The 1/2 Day Package is a $1950 value.
It's our way of getting work planned for next year, and giving back to our nonprofit clients this year.
You deserve it! Treat yourself here.
Frost Media Group is an Omaha video production company.