When our loved ones age and begin to need help caring for themselves, it can take an emotional toll on us. Some of us are near enough and in a position where we can help out, while others are forced to employ others to assist due to distance or time constraints. More often than not, no matter which group you fall into, you will eventually be faced with a decision of what to do when your aging parent or grandparent can no longer live independently.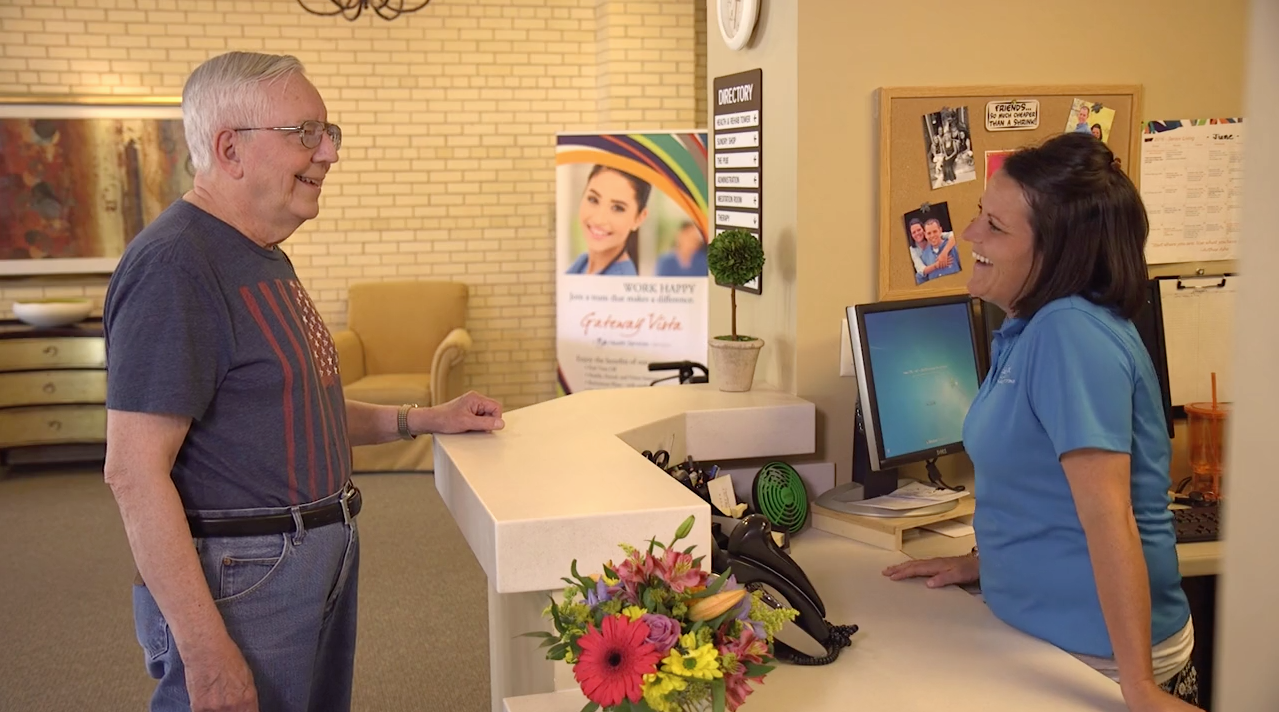 If you asked anyone in this situation what they would want to see in a retirement or rehabilitation community for their loved one, it's likely that they would all be concerned with the type of people who worked there. Are they skilled? Responsible? Will they take care of mom or dad in the same caring manner that I would? Nye Health Services is aware that, in the retirement industry, it's all about the people. That's why they've created a team of employees that treats residents like their own families and why their working environment is such a rewarding place to have a career.
Nye wanted to send both of these messages in their videos that we filmed for them. They knew that to create the environment their clients valued, they first needed to hire the best and brightest. We spent the day filming at two of their locations to capture the joy and caring that went into every task the staff performed, showing potential employees why they would consider working at Nye.
Though we did interview Nye's founder and CEO, we tried to focus on the 'show rather than tell' motto when Frost Media Group created this video, knowing that the team environment would speak for itself.
We also created a patient experience video that was aimed at showing this same warm environment more from the resident perspective. To supplement these two videos, we created six mini videos (or Frostbytes) that will be perfect for social media. The 'mission' Frostbyte is a great example of an easy-to-use video for branding purposes on social media or at events.
We thoroughly enjoyed our time spent with the entire team at Nye and what we created. It was clear to us that everyone formed a united front to provide the most caring and nurturing environment possible to residents and to those going through rehab services. We hope our video storytelling accurately portrayed what a great place the Nye communities are and what a benefit they can be to our aging population.
Frost Media Group is an Omaha video production company. In our content-saturated, short-attention-span world, breaking through and resonating with your audience is not easy.
However, when it comes to telling your story and sharing it with your audience, there is no tool like video. Through video, you can convey a compelling account of who you are, what you do, what you stand for, and why your audience should care. Through video, you can create an emotional connection to your business, brand, or nonprofit. And emotional connections inspire action.
We are Frost Media Group. We are a video production and video marketing company that produces and distributes video that breaks through. Video that resonates. Video with a purpose. Whatever your story, whatever your message, we will find a strategic, creative way to express it to the world.