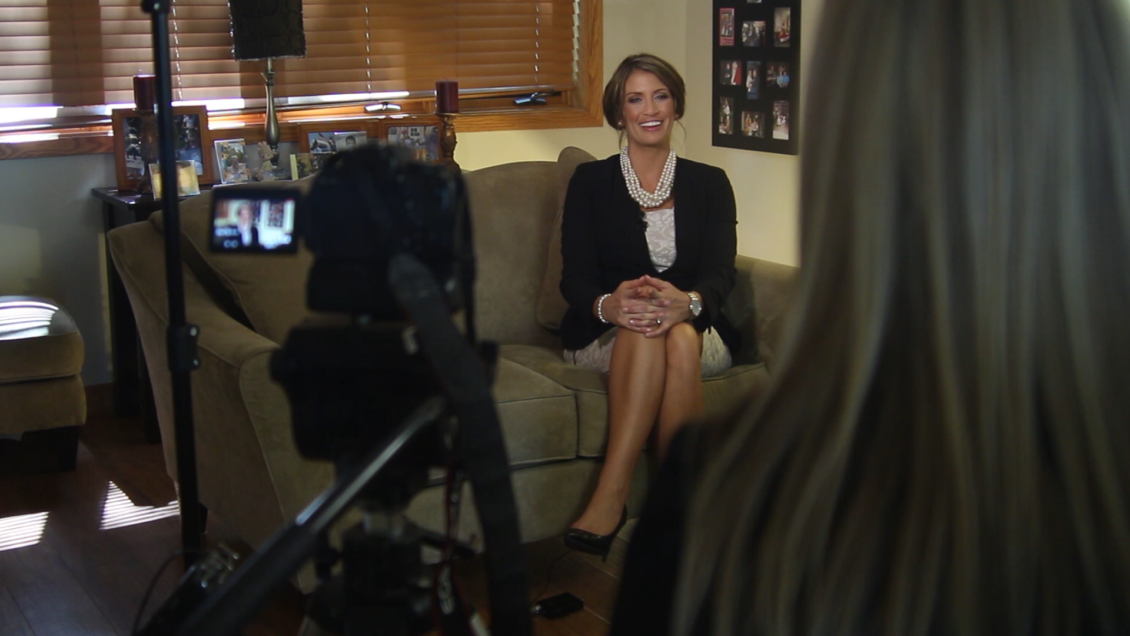 Since our beginning, Frost Media Group, has been committed to doing half our business with nonprofit organizations. We feel their stories are some of the most compelling and meaningful to share, yet often get the least amount of attention from creative agencies.




We've worked with our clients to tell their stories in unique, engaging ways. Whether it's the compelling difference you've made in someone's life, or an outline of your programs, we want to help bring your story to life through video.




We promise to be on time, on budget, and on purpose. By that, we mean we'll help you determine the impact you want your video to have, and then focus all of our attention to achieving that. You're involved throughout the process, and getting your message to your audience is our ultimate goal. We'll do everything we can to make that happen.




Our clients are important to us, and our top priority is helping them achieve the results they want. Please take a moment and find out why our clients love working with us.
Frost Media Group is an Omaha video production company. In our content-saturated, short-attention-span world, breaking through and resonating with your audience is not easy.
However, when it comes to telling your story and sharing it with your audience, there is no tool like video. Through video, you can convey a compelling account of who you are, what you do, what you stand for, and why your audience should care. Through video, you can create an emotional connection to your business, brand, or nonprofit. And emotional connections inspire action.
We are Frost Media Group. We are a video production and video marketing company that produces and distributes video that breaks through. Video that resonates. Video with a purpose. Whatever your story, whatever your message, we will find a strategic, creative way to express it to the world.
Related posts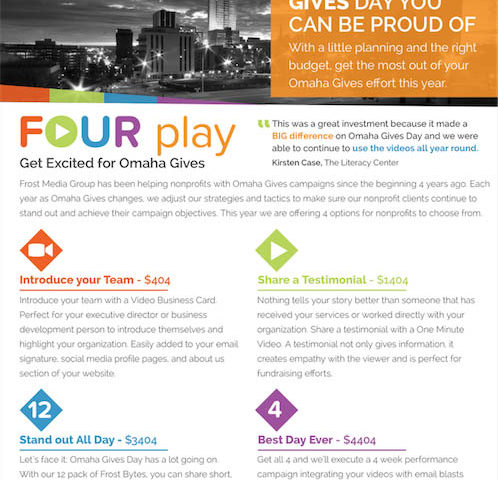 Omaha Gives! Day is just around the corner on May 25th. Omaha Gives! Is a 24-hour online giving event organized ...