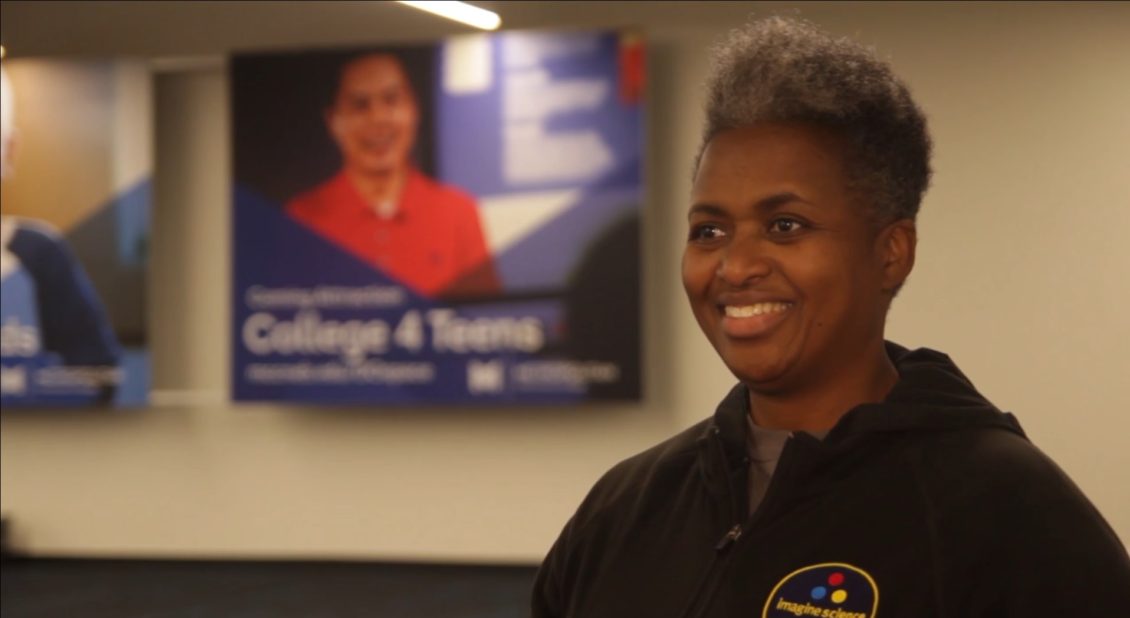 What do you do when you're making a video about someone and that person just happens to live in a different city? You hire Frost Media Group, an Omaha video production and marketing company, to film portions of the video for you! We recently had the unique opportunity to do a shoot for an out-of-town client, Creating IT Futures, that is producing a video on Nancy Williams. Nancy is a pillar of the Omaha community and is the CIO of The Boys & Girls Club of the Midlands and has headed up a project called the Midwest STEM Academy, which helps to bring Science, Technology, Engineering and Math initiatives to Omaha youth. IT Futures wanted comprehensive footage on Nancy and we had the opportunity to shoot with her several times, as well as interview her four children and film footage of the Boys and Girls Club holiday part where she was recognized with an award.
Working with a client that is not local presented numerous challenges, the largest of which was communication. How do you make sure you are filming the right things and that the client is happy with the work you're doing? We found that utilizing the Basecamp platform was a very effective tool in facilitating that communication. We were able to give our client numerous examples of what we were filming and keep them constantly updated, which was key in making this project successful.
Much of our filming was conducted at DoSpace, a local community resource that is open to the public and is focused on helping visitors learn about and utilize technology. This was our first time filming in this location and we were very impressed with the business as a whole and with what a great backdrop it made for our interviews.
Learning more about Ms. Williams and the impact she's had on area youth was another favorite part of this shoot. She has a passion for creating learning opportunities for children who may not have the chance to come in contact with STEM learning due to demographics. We were honored to be a part of telling her story for this video.
Frost Media Group is an Omaha video production and marketing company.In our content-saturated, short-attention-span world, breaking through and resonating with your audience is not easy.
However, when it comes to telling your story and sharing it with your audience, there is no tool like video. Through video, you can convey a compelling account of who you are, what you do, what you stand for, and why your audience should care. Through video, you can create an emotional connection to your business, brand, or nonprofit. And emotional connections inspire action.
We are Frost Media Group. We are a video production and video marketing company that produces and distributes video that breaks through. Video that resonates. Video with a purpose. Whatever your story, whatever your message, we will find a strategic, creative way to express it to the world.
Related posts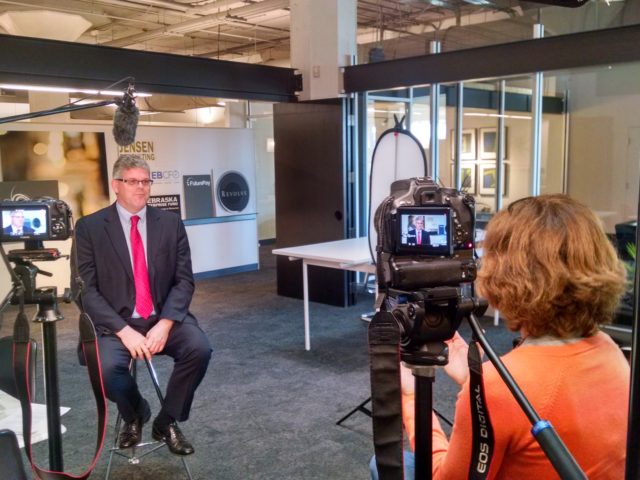 Small businesses have numerous challenges as they start up, grow and expand. Many times, innovative ideas or incredible talent is ...