Sometimes, a single video shoot is not enough to truly capture a subject. This was the case when we were given the chance to create a video for HETRA, an equine therapy program in Omaha. Because results of this type of therapy can often take months to materialize, we knew that the best way to show the wonderful things they were able to accomplish was to film subjects over the course of several months.
We were given the honor of spending six months with the Wozniak family as their autistic twin 5-year-old sons participated in HETRA's program. We were able to show how the twins, Alex and Jonathan, were barely able to make eye contact or speak when they first began the program and their progression to becoming more verbal and engaged.
Not only did we film the twins on their therapeutic journey, but we also got the chance to interview their parents about the amazing results of the HETRA program as well as volunteer instructors in the program and Executive Director Edye Godden on our video shoot. They explained more about why the therapy is so effective and were also able to show how much joy they experience when children in the program respond to the horses and make progress.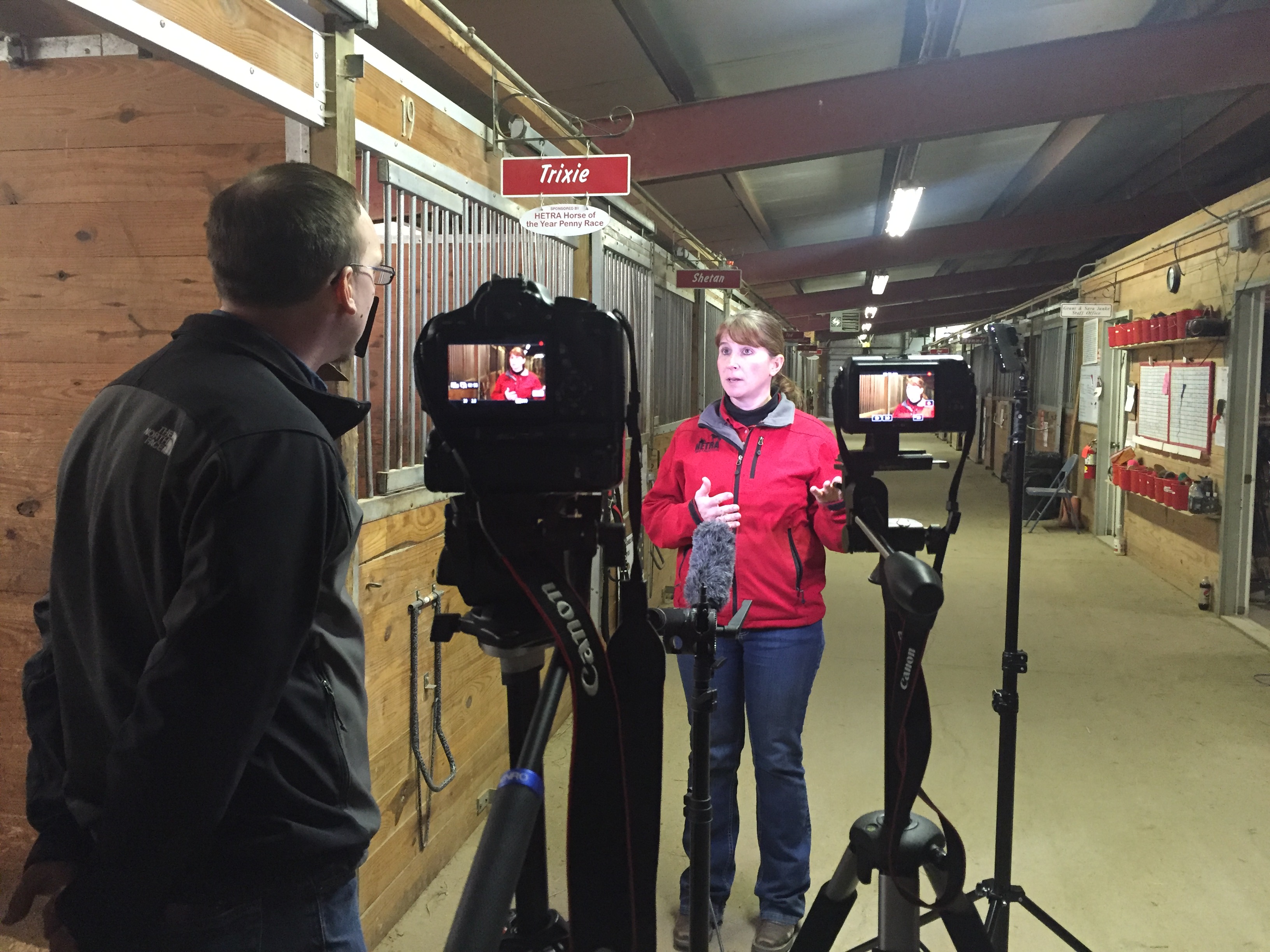 It's difficult to explain to people exactly what HETRA does, but when you watch the video, it really becomes clear what a powerful impact it has.
HETRA intends to show this video at their Blue Jeans and Dreams fundraising event so that potential donors can see firsthand what their donations will support. They will also use the video to show to future potential donors and as an overall branding tool for the organization.
The six months we spent with the HETRA team left a mark on all of us involved and we can't wait to help them share their story with those who want to support this organization.