We love capturing video of honest reactions –it's just something that cannot be done with interviews or any other type of media. There's nothing like watching someone's face as they try something for the first time, then sharing their on-the-spot reaction. That's exactly what we wanted to capture when we were organizing a shoot for Complete Nutrition's new Coffee Protein product.
When you think of the two biggest users of coffee and protein, who do you think of? We instantly thought of college students, that distinct age group that is not only trying to burn the midnight oil studying for exams but also very health-conscious and concerned with how to best maximize their gym time. That's why we decided to shoot the video to promote the new product at UNO's Durango Days this summer.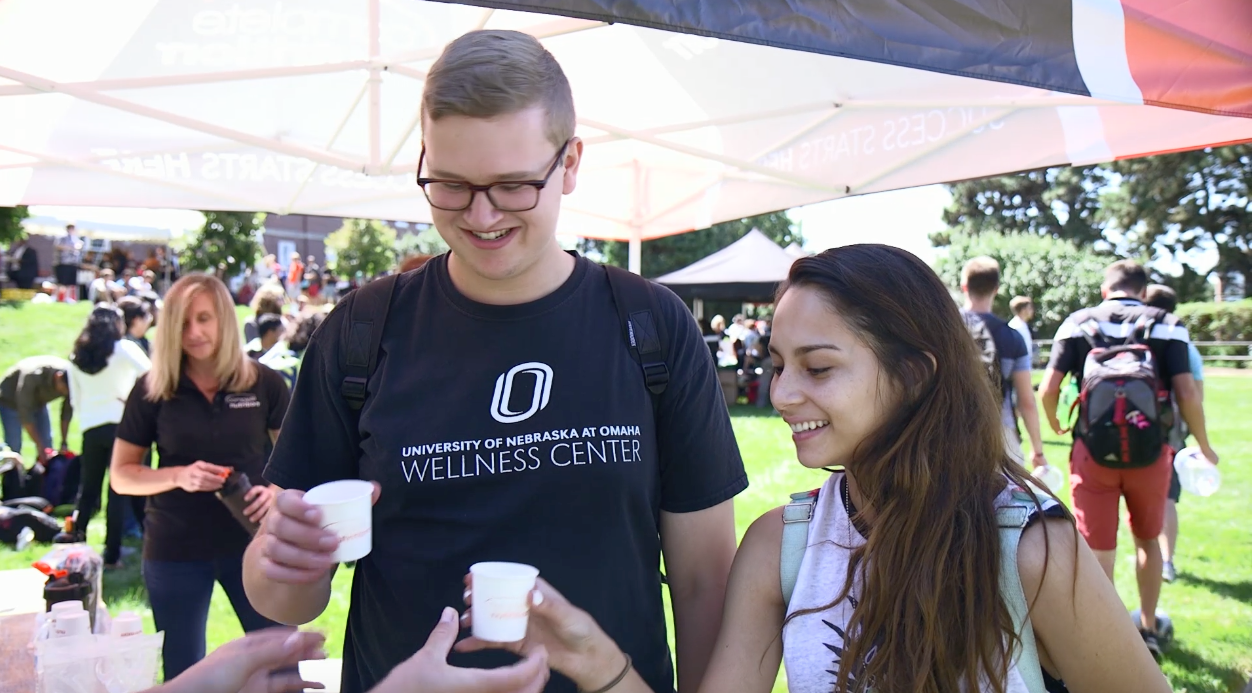 Complete Nutrition had a booth at the event, so it was the perfect place for us to set up and film students as they came by to try the new product. Capturing video of honest reactions was easy and it was great to get such a wide variety of samplers, some of whom were coffee drinkers and some who were not. Seeing their reactions to the drink and especially their reaction when the staff members told them how healthy it was compared to a similar drink from a chain coffee house showed us how much research and expertise Complete Nutrition had put into its development.
Complete Nutrition intends to use the videos both to announce the product with some 'Coming Soon' social posts as well as to encourage customers to pick up the product in stores when it is available. We think the videos will have a big impact on those who enjoy a great-tasting drink, but who wish there were healthier alternatives. Letting them see honest reactions from the college students is a nice touch that we hope will go a long way.
Frost Media Group is an Omaha video production company. In our content-saturated, short-attention-span world, breaking through and resonating with your audience is not easy.
However, when it comes to telling your story and sharing it with your audience, there is no tool like video. Through video, you can convey a compelling account of who you are, what you do, what you stand for, and why your audience should care. Through video, you can create an emotional connection to your business, brand, or nonprofit. And emotional connections inspire action.
We are Frost Media Group. We are a video production and video marketing company that produces and distributes video that breaks through. Video that resonates. Video with a purpose. Whatever your story, whatever your message, we will find a strategic, creative way to express it to the world.