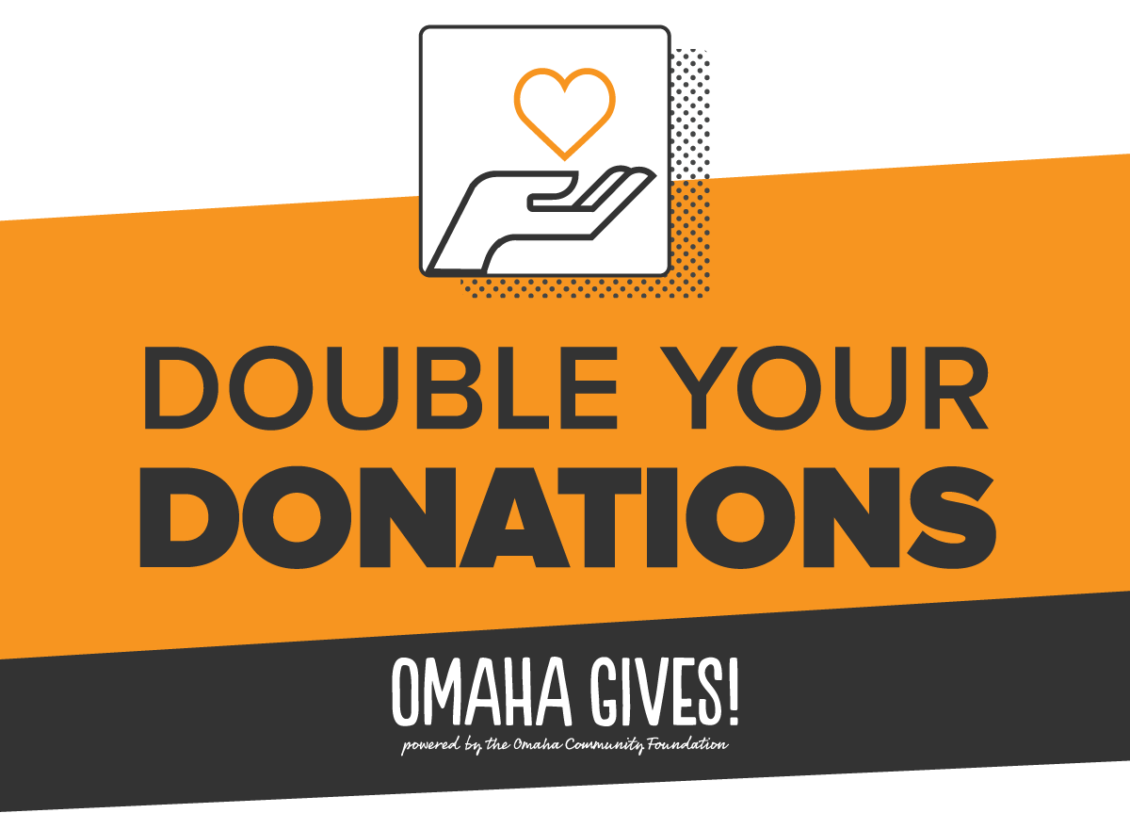 Omaha Gives! day is a great opportunity for you to showcase your nonprofit in a way that others are not – with video storytelling.
Leverage video this Omaha Gives! season to reach new audiences and emotionally connect them to your mission and vision.
Frost Media Group has been helping nonprofits reach new audiences and elevate their fundraising efforts since Omaha Gives first launched. This year we have created a simple, stand-out video and marketing package that will beat last year's numbers guaranteed!
So what's the deal?
Our promo package covers everything you need to reach more donors and raise more money than last year's campaign, guaranteed. By adding video, you significantly increase awareness and emotionally connect more people to your mission.  For just $2500, you get:
·      Campaign Strategy – customized to meet your organizational objectives
·      5 Video Vignettes (you will be able to use beyond this campaign)
·      2 Email Designs with Copy (1 coming soon + 1 day of)
·      Custom Landing Page
·      10 Social Media Posts/Copy (5 Video + 5 Static) leading up to and on the day-of

Why are we confident we can double your donations from last year?
Last year we raised over $140,000 for Planned Parenthood St. Louis, doubling the previous year's donations and this happened in a day the Give STL Day website went down.
And we helped Outlook Nebraska develop an award-winning campaign that doubled previous year's fundraising goals and has been used year-round to generate additional awareness.
Frost Media Group is an Omaha video production company.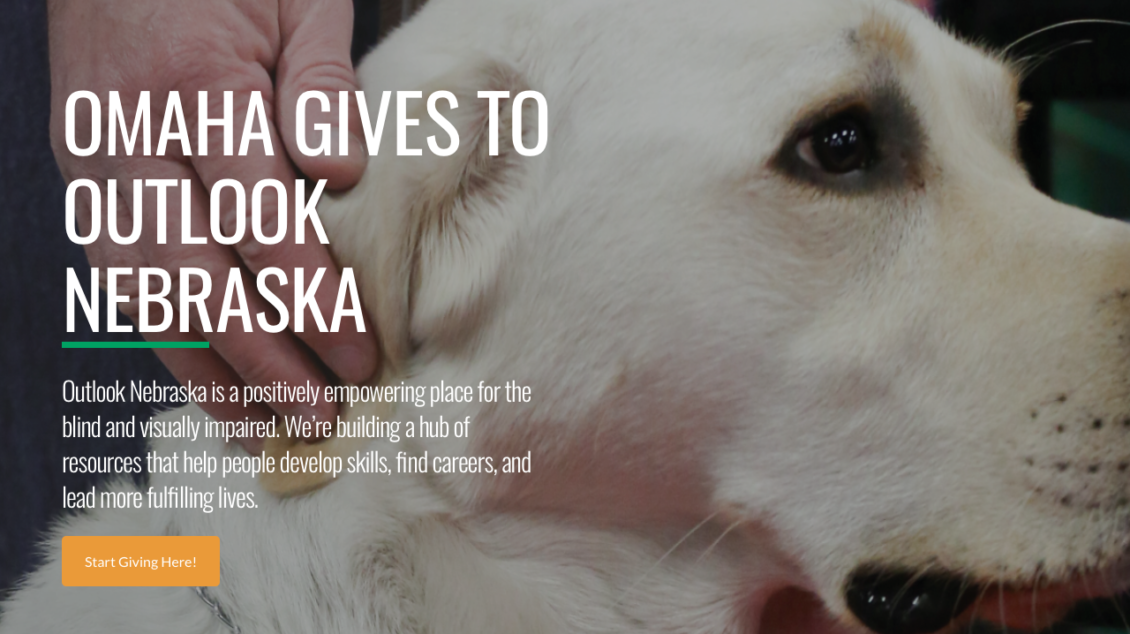 As Omaha Gives! Day 2017 approaches we know that every campaign is crucial to a nonprofits success.
Last year, we created A Dog's Outlook, Outlook Nebraska's 2016 Omaha Gives! Campaign that focused on seeing the work that ONI does through the eyes of our guide dog reporter Phin.
We wanted to give a new "perspective" on how ONI works and their incredible team.
The videos were to be used prior and during Omaha Gives! Day 2016 to encourage donations to Outlook Nebraska during the day of giving while educating watcher's on what they do and those they impact.
We captured Phin at all kinds of ONI events, with both program attendees and employees at Outlook Nebraska. From teen recreation events to working the production line, Phin reported it all.
He was an awesome dog reporter who knew how to tell a story, with a little help from the team and a lot of ear scratches.
The campaign won the Integrated Communications Award of Merit at the 2016 PRSA Paper Anvil Awards.
Luka Partners, a client partner of Outlook Nebraska whom helps them execute the award-winning programs they put on, nominated them and was recognized alongside them at the awards.
Here is a taste of what we created for ONI and check back soon for our 2017 Omaha Gives Campaign packages.
See more Phin here.
Frost Media Group is an Omaha video production company.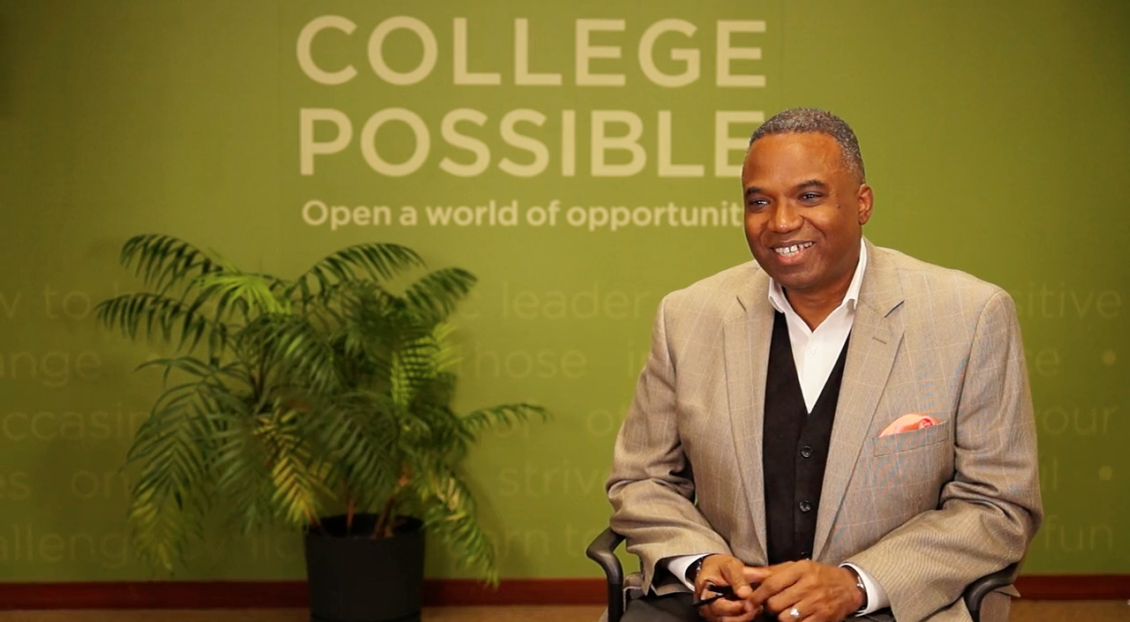 Frost Media Group, an Omaha video production company has been creating 'About Us' videos for years.
Telling your story and making it stand out in a sea of competitors is getting tougher in this digital age. Our main focus is always telling both our nonprofit and corporate client's stories the way they want it to be told. It's never about us, it's always about the client and the message they want to send.
About Us videos allow you to tell your story, while also showcasing your product and services with real life testimonials from your clients.
About Us videos are used on your website, played in the lobby of your business, and shown when meeting with new employees or clients. Not to mention, pulling FrostBytes (shorter clips of the larger story) to use across all of your social media platforms to drive brand awareness and engagement.
Not only can you tell about what you do, but SHOW your potential clients how you do it and that is more powerful than any copy in an about us section on a website.
 Frost Media Group is an Omaha video production company.