We wanted to generate leads from the Buy the Big O Show so we devised ...

We were very honored to be chosen by Kevin Straub to produce his coaching video. ...

Welcome to Nonprofit News, a resource for nonprofit executive directors. Every month, we'll ...
Fast and Friendly Professional Team
One of the things we pride ourselves on is having the fastest and friendliest (and sexiest) team in Omaha.
Our clients are our friends and their timelines ours.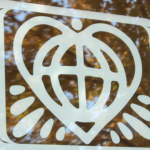 Smart Pricing for any Budget
We believe you can have quality and quantity whether you have a $1,000 or a $100,000.
Our formulaic and creative process maximizes your return on investment.
Value Added Marketing Expertise
So you have your video, now what? We literally wrote
the book
 answering questions like this. Our value added
marketing expertise is the key to your success.
We promise to be on time, on budget, and on purpose!
Every single thing that we said we needed, things that we wanted, things that we were trying to accomplish, and we're not the easiest customer, we have a laundry list of things that we want, and every single one of them was addressed, and it was done beautifully.
Lindsey Rai Ehlers - Ronald McDonald House Omaha
I just can't imagine anything more profound than telling a patient's story.
Brandi Tumbleson - One World Community Health Centers
I just wanted to reach out to the group and say THANK YOU!  Each time we use the pieces that we created together we get great feedback and we  know that people have a better understanding of the work we do.  Couldn't have done it without you! Thanks!!!
Kirsten Case - Literacy Center
The draft of the first video looks great so far, looking forward to seeing the final product and the rest of them.
Robert Patterson - Kids Can Community Center
I want to share with you that I have received great feedback on the video.  The unsolicited comments have included words like: authentic, genuine, passionate, comfortable, and informative.  This affirmation is so consistent with what the intent of the video and the impressions that we want the viewer to have.

Thank you!  Thank you!
Kevin Straub - Coach