Soak Up The Sun and See Results All Year
Shoot bright and sunny B-roll for your next event or campaign video today with our special "Vitamin B-roll" packages.
Book your specially priced Vitamin B-roll video package while the sun is shining and the savings are hot!
Capture video now for your organization's next event video or fundraising campaign today and show your organization in the best light whenever you need it. Invest in high quality footage today and see results all year.
This is supplemental footage inserted as a cut away to help tell your story. It includes the shots that are shown to introduce a segment and/or in between interviews. In short, it "shows" while interviews "tell." it does not include sound so you can insert custom voice-over or music. All of our video is shot in high-definition.
Our video packages will give your organization a head start on visually stunning videos that inspire and engage your donors. Enhance your next event or appeal video with content that shows your organization in action. Shoot now while it's hot and you'll have great footage for full videos later!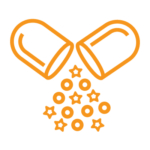 $650
Half Dose of Vitamin B-Roll
Half day of filming, one location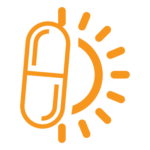 $950
Daily Dose of Vitamin B-Roll
Full day of filming, up to three locations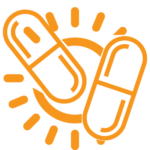 $1750
Double Dose of Vitamin B-Roll
Two days of filming, multiple locations OR one day of filming with bonus drone footage
CONTENT NOW. RESULTS ALL YEAR.
Good weather means great video and great video equals better storytelling. Increase donations with compelling video for your next campaign or fundraising event!
Frost partners with numerous nonprofits and organizations across the region, producing successful video campaigns that raise awareness, increase donations, and grow events. You will get all of the B-roll you need to see results all year. To Get Started
Receive social media-friendly content you can use now to show your organization in action!