We recently had the pleasure of working with our old friend Brotha B on the Pink Ribbon Rodeo!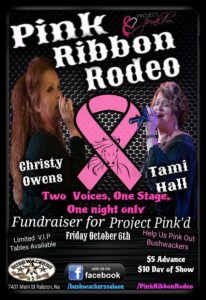 His benefit concerts, like Pink Ribbon Rodeo, have helped nonprofits and their causes over the years and we are always happy to be able to play a part by creating a video.
This year the concert, Pink Ribbon Rodeo, benefited Project Pink'd– one of Omaha's incredible nonprofits.
They are an organization, "dedicated to helping survivors thrive by supporting the mind, body and spirit of those diagnosed with breast cancer in Nebraska and Western Iowa."
At Frost we love creating Ask Videos for our clients to help share their message and the stories of the people who's lives they are changing everyday with the help of donors and the community.
Check out their survivor story below.
Frost Media Group is an Omaha video production company. In our content-saturated, short-attention-span world, breaking through and resonating with your audience is not easy.
However, when it comes to telling your story and sharing it with your audience, there is no tool like video. Through video, you can convey a compelling account of who you are, what you do, what you stand for, and why your audience should care. Through video, you can create an emotional connection to your business, brand, or nonprofit. And emotional connections inspire action.
We are Frost Media Group. We are a video production and video marketing company that produces and distributes video that breaks through. Video that resonates. Video with a purpose. Whatever your story, whatever your message, we will find a strategic, creative way to express it to the world.