Here are your options
for putting the icing on your 2018 fundraising video cake!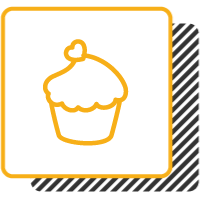 When you book, you receive a Half Day Package ($1950 Value!) for FREE. Now what could you do with that you ask?
The Frosting:
Have an event coming up that you want to capture? We can create a sizzle reel.
Want to showoff your team or a testimonial?
Need more social content? Let's stock you up with FrostBytes like these.
Check out our Pick Your Frosting deal here and get your 2018 fundraising video cooking.
Frost Media Group is an Omaha video production company.