Every year ICAN puts on their Women's Leadership conference!
It's full of amazing speakers, breakout sessions and opportunities to network with other women. This year ICAN's conference brought together 2,570 attendees from 278 companies and 21 US states.
The eleven speakers included well-known Deborah Roberts.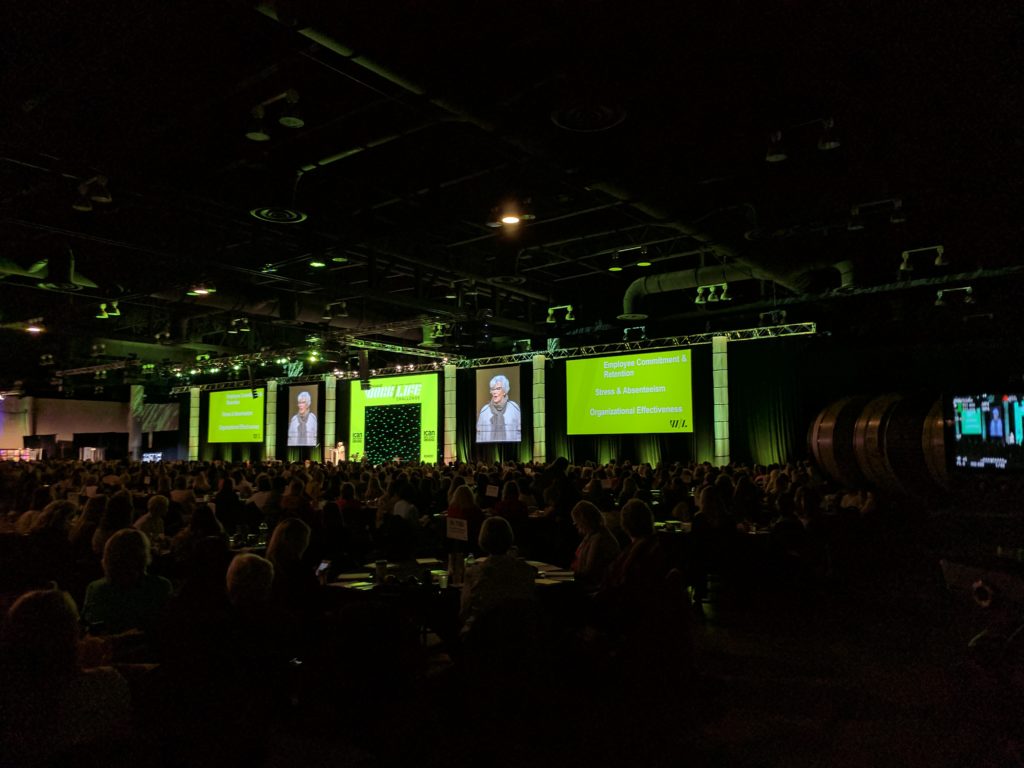 This year's event was focused around the Work Life Balance that women in the workplace face.
The many speakers shared their thoughts and findings around the topic and attendees shared their experience and some laughs along the way.
We captured the daylong event, weaving through hundreds of tables in the main event space and running in and out of the many breakout sessions that were packed to the brim.
This year's Leadership Award Recipient went to Tim Burke, the president and CEO of OPPD.
Checkout the event sizzle reel below.
Frost Media Group is an Omaha video production company. In our content-saturated, short-attention-span world, breaking through and resonating with your audience is not easy.
However, when it comes to telling your story and sharing it with your audience, there is no tool like video. Through video, you can convey a compelling account of who you are, what you do, what you stand for, and why your audience should care. Through video, you can create an emotional connection to your business, brand, or nonprofit. And emotional connections inspire action.
We are Frost Media Group. We are a video production and video marketing company that produces and distributes video that breaks through. Video that resonates. Video with a purpose. Whatever your story, whatever your message, we will find a strategic, creative way to express it to the world.