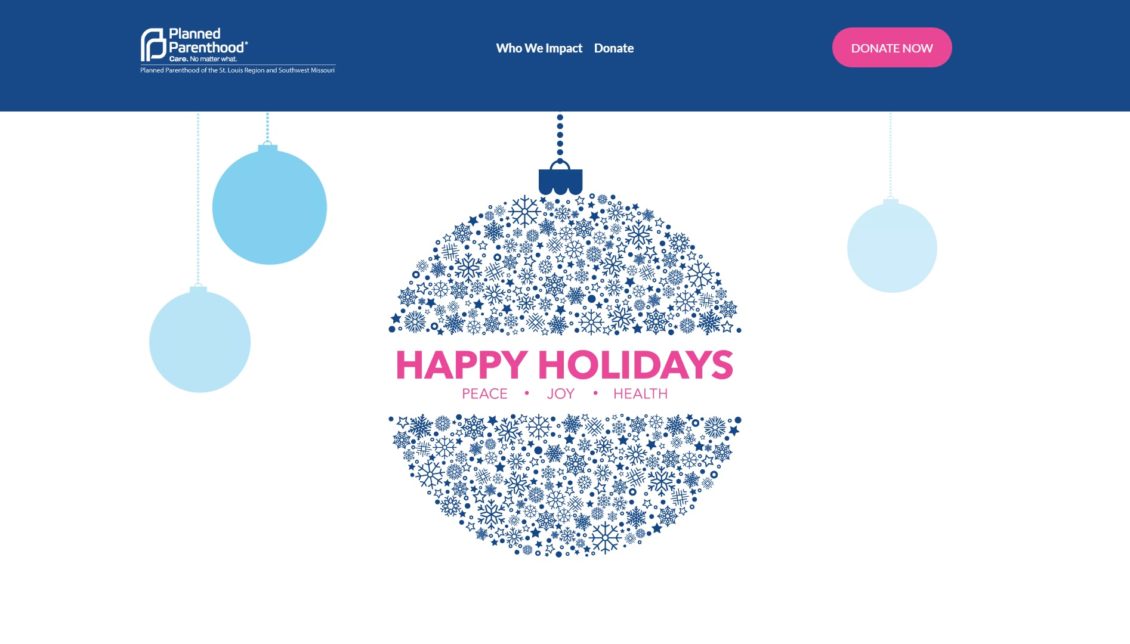 Non-profits rely on the generosity of their supporters to keep their doors open.
To gather the right supporters and make them into advocates for their cause, an organization needs to find a way to not only tell their story, but also personalize it in a way that will be accessible and relatable to their target donors. We developed an ask campaign for these types of organizations to utilize either year-round, or for a specific giving period that revolves around an event or time of year.
Planned Parenthood of St. Louis Region and Southwest Missouri was in a position where they needed to increase community support and donations. Because they had a loyal audience on social media and had a large in-house donor and email list, they wanted to leverage this audience to increase communication and hopefully trigger more donations.
This coincided not only with the end of the year (a large giving time for many organizations), but also the recent election.
We set up the shoot and had two people scheduled to come on camera the Monday before the shoot. By Saturday, the numbers had swelled to 13 people who reacted to the election and knew the importance of showing their support for the organization and how important their services were.
We actually had to turn people away, which speaks volumes to the loyal supporters Planned Parenthood has cultivated.
The video shared people-specific stories about what Planned Parenthood meant to them.
The goal was to have an impact on the community and share how the organization's services helped women every day, and how their donations would help keep the doors open for those in need.
Along with featuring the video on their home page as part of their ask campaign, the organization also plans to use it in their social media, in their direct mailings, and in cards to supporters. The campaign landing page can be viewed here.
When an organization affects the number of people that Planned Parenthood does, telling their stories via video is incredibly impactful.
We enjoyed working with Planned Parenthood to help spread their message, and we wish them luck with their campaign!
Frost Media Group is an Omaha Video Production Company.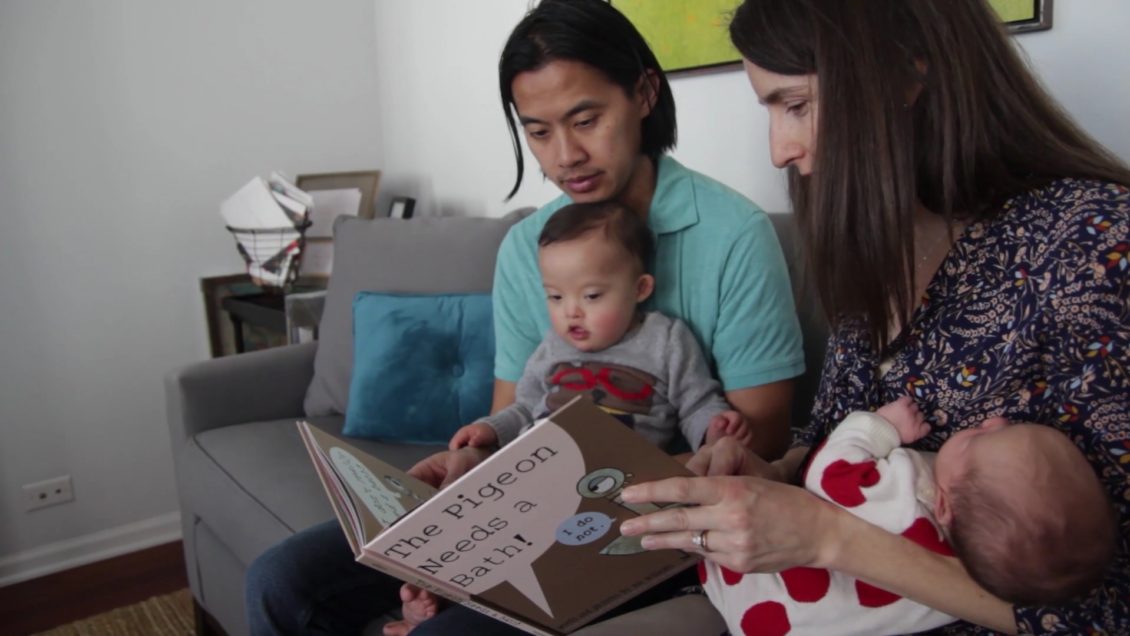 If you work at a nonprofit, you know that everything is built around fundraising.
However, asking for that money can be a sticking point for many nonprofit organizations. How do you attract those who believe in your cause and how do you then turn that into donations?
Enter the Ask Video! Our professional video production team at Frost Media Group has worked with dozens of nonprofits and we've realized that telling their story is the most important part of their 'ask'.
Those who run nonprofits are invariably passionate about their cause. They started their organization because they wanted to help underprivileged children, or rescue homeless animals, or feed the hungry.
When they tell their story, their passion comes through and naturally attracts others who want to help out the cause.
It's difficult to capture this type of passion in a print campaign or through emails. In person is always the best way for members of the organization to interact with possible donors.
But how many people can they shake hands within a given month?
Capturing them on video allows them to share their stories in their own voices and then put that story in front of thousands of potential donors through social media, their websites, or at events.
Ask videos can be as unique as the organizations they portray. We can include families or individuals who have benefited from the nonprofit's programs, film at fundraising or event locations, or capture a day in the life of running an organization that relies on the generosity of the community.
If you're interested in sharing your passion and gaining more support for your organization through an ask video, please let us know. In the meantime, check out the Ask Video we created for Down Syndrome Alliance of the Midlands.
Frost Media Group is an Omaha video production company.